Welcome to Hahei Horizon Bed and Breakfast,
a purpose built B&B in the heart of Hahei. Nestled amongst native trees on the hill, it offers amazing views of the sea & surrounds from every room, as well as down to earth Kiwi hospitality. Choose between three spacious guestroom.

| | | |
| --- | --- | --- |
| | | |
| modern purpose built accommodation | | spacious, tastefully decorated guestrooms |
| | | |
| | | |
| in walking distance to the beach | | now with a hot tub for all guests to enjoy |

Hahei has it all....
Hahei is on the well-known Coromandel Peninsula on the east coast of the North Island of New Zealand. It's a stunning piece of coastline that provides a mecca for New Zealand holiday makers and overseas visitors alike. The outlook is superb and there are countless things to do and see whether you're budding adventurers or just want to relax and unwind.
| | | |
| --- | --- | --- |
| | | |
| ...dig your own pool at Hot Water Beach | | or discover our beautiful coastline... |
Hahei is also the gateway to world renowned Cathedral Cove. Seven minutes drive sees you at
Hot Water Beach and 10 in the other direction at many other beautiful Mercury Bay attractions. The rest of the Peninsula lays in wait not much further afield. We invite you to come and spend a night or two with us and share what this wonderful place has to offer.
See you soon!
Your hosts, Peter and Kay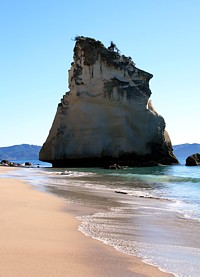 Things to to in Hahei and
surrounding area :
walking
kayaking / diving
boating / fishing
swimming / snorkelling
golfing
boat cruises
soaking in a hot pool
shopping
dining
sightseeing