It is no secret that Hahei lies right on the NZ tourist map - nor is it a secret as to why. In fact, it has a little bit of all a traveller could wish for.
Hahei beach itself is the gateway to all number of recreational activities whether it be walking, swimming, sunbathing, kayaking, boating, diving or the like, or just plain old relaxing.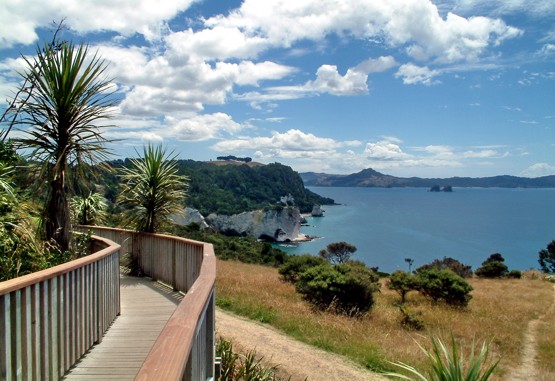 Hahei to Cathedral Cove - photo: dreamland design
World renowned Cathedral Cove, on a stunning piece of NZ coastline, is a mere walk, or for the more adventurous - a short boat ride - away.

Hot Water beach, where hot water bubbles from the sand is 7 minutes drive. Further afield lies the rest of the beautiful Coromandel Peninsula waiting to be explored.
Destination Coromandel Events Calendar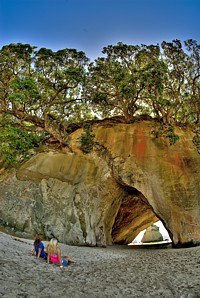 The archway at Cathedral Cove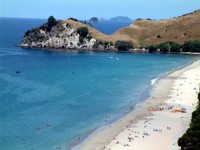 Hahei beach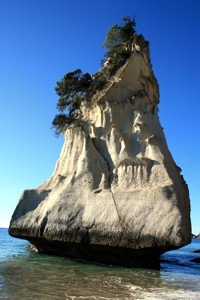 Te Hoho Rock
click here for links
to local activities
Tide Table